With the launch of this exciting new vehicle, we're proud to announce the arrival of the all-round central locking FlexiSport Premium dual cab canopy to suit the 2020 Isuzu D-MAX. Here at Flexiglass we pride ourselves on staying at the forefront of new product development, and staying up-to-date with all the latest vehicle releases. Checkout the FlexiSport Premium dual cab canopy to suit the all-new 2020 Isuzu D-MAX below.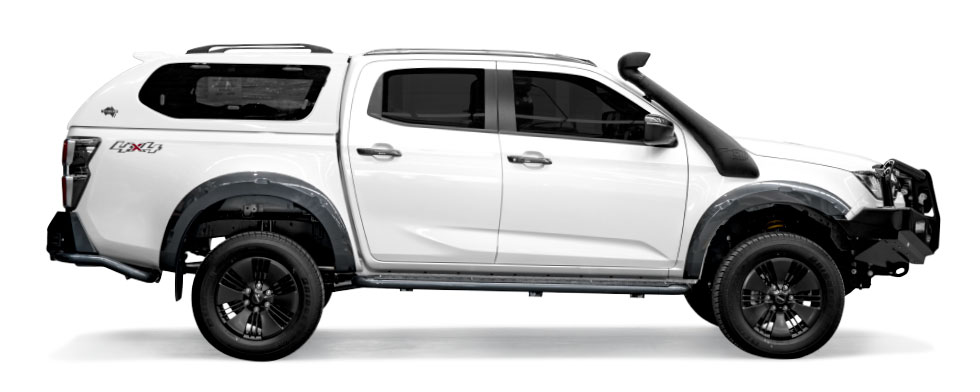 The FlexiSport Premium canopy features full central locking to side windows and rear door, along with many other great features. The FlexiSport Premium canopy provides the perfect canopy integration solution for your vehicle. Another nifty feature is the push button opening side windows, with the button hidden behind the vehicle cab and front of the canopy, simply press this small hidden button and the side widow will open up fully under its own head of steam leaving your hands free. This canopy also includes integrated features like rear window demisters, for those cold winter mornings, rear spoiler LED brake light and interior LED light with on/off/door functions.

Stock available from the 24th of November 2020. Pre-order today to secure your spot in the queue. Limited stock available.