Original canopy brand Flexiglass releases new feature-packed product catalogue.
Flexiglass have launched a brand-new catalogue packed full of features that simplify the purchasing experience. Shoppers now have access to the practical, up-to-date information they need to make informed purchases and level-up their 4x4 with an ultra-tough canopy. Innovative from the very beginning, Flexiglass's new catalogue enhances the shopping experience from start to finish. The catalogue opens with a detailed history of the brand's evolution.
"It's so great for our customers to learn more about us and where we come from," said Matt Logan, Aeroklas Australia's head of customer experience. "Our company has a long history, and it's one we are immensely proud of."
Flexiglass originated in Western Australia in 1949, when founder Harry Robins laid eyes on the first Holden car and recognised immediately the need for a station wagon. The first canopy was crafted using steam-bent timber and sheet metal panels. Less than a decade later, in the mid-1950s, Flexiglass's first fibreglass canopy hit the market, representing cutting-edge technology for the time. These early prototypes proved wildly popular and formed the basis of today's durable, lightweight, flexible canopies the brand is known and loved for.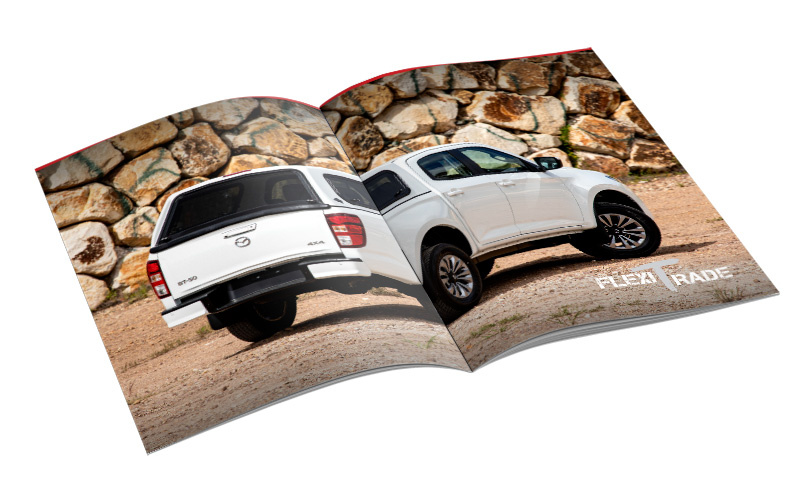 Beyond storytelling, the Flexiglass catalogue makes identifying the right canopy for particular needs fast and convenient. The vehicle finder and availability guide, paired with the high-level product range overview, lay the groundwork. Customers can then flick through the product breakdowns. These digestible snippets deliver must-know details and precise specs, eliminating guesswork and ensuring a perfect vehicle-canopy match.
"We have put together short, simplified product fact sheets, breakdowns and vehicle guides," said Trent Whayman, Aeroklas Australia's Marketing Projects Coordinator. "It's all about making it as easy as possible for our customers to get their hands on the canopy solution they need."
Flexiglass's catalogue edition 21.1 comes after the brand's new website launched in mid-2020. The new site features on-screen product customisation and in-cart quoting functionality, as well as a sleek, modern look. Both the catalogue and website are extensions of Flexiglass's pioneering spirit. The brand is responsible for the world's first fibreglass canopy and is recognised in Australia as an industry powerhouse.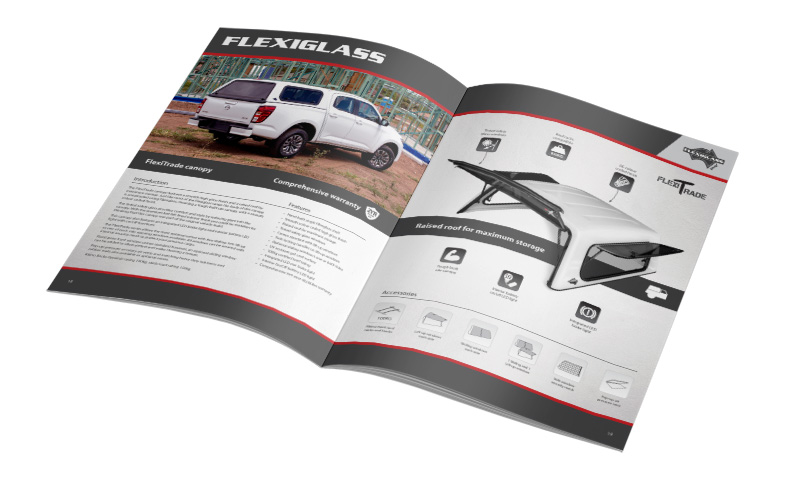 Celebrating design and technology innovations, the diverse product range delivers leading-edge performance for dual, extra, and cab chassis vehicles. Drivers will find canopies that cater to any application, with customisation available to those looking for something unique. Shoppers can also rest easy knowing their investment comes backed by an industry-leading two-year, 40,000 km warranty.
"We stand behind the quality of our products," confirms Justin McHaffie, Aeroklas Australia's Products and Services Manager.
The new catalogue is the ultimate springboard for those in the market for a quality canopy. Flexiglass's expert staff are also available to supply tailored advice and accurate information about requirements and products. Printed hard copies are due to hit the market on the 12th of March just in time for the Brisbane 4x4 show held at the RNS showgrounds from the 19th until the 21st of March.
View the 21.1 edition Flexiglass catalogue today to read its history and gain access to product breakdowns at www.flexiglass.com.au/catalogue.